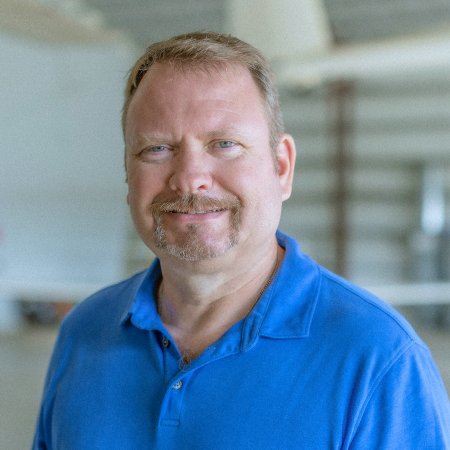 Stuart Reynolds
Aviation Maintanace Tech

My dream is to provide Introductory Glider flights to hundreds, if not thousands, of disadvantaged youth. Thereby showing Gods love in a tangible way that could be a gamechanger for many young people! My dream will be called SoarMentor.
After the introductory flight, these candidates will be made aware of the many resources already available to them should they wish to work towards aviation as a career and if not, they have a wonderful experience to carry them along whatever path they choose and a connection to a mentor who wants to see them soar to their highest potential in life! My 10 year plan is to have a dedicated airfield fulfilling this mission with a cadre of instructors who got their start in the program and feel the need to give back as they were poured into by others.
This is my dream because I long for others to experience gods goodness and light. This is my dream because I believe this experience could reach into a wounded heart and spark the joy inside that each on of us has been given but many never attain. This is my dream because it was placed in me from above and I know in my heart it is not just a dream but a calling from which I cannot surrender.
Thank you for taking the time to be a part of my dream and please do not EVER give up on yours!!!